July 24, 2020
Tags: Transportation, Technology , Visibility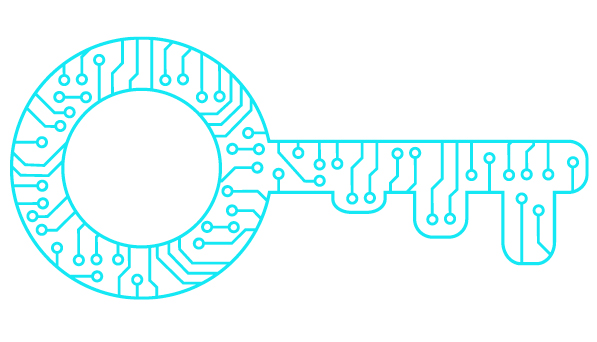 Actionable big data—simply because it is the key to unlocking the fully optimized supply chain.
—Lily Shen, President & CEO, Transfix
Standardized real-time shipment tracking and messaging. Shippers and carriers must understand capacity constraints and backhaul opportunities, and making this data easily obtainable would be a game-changer versus searching through multiple sources.
—Charlie MidkiffSVP, Global MLS & Client ServicesOdyssey Logistics & Technology
A platform that provides comprehensive visibility, displaying in one place all the elements: timely detail on the driver, trailer, product being carried, quantities, and SKUs; real-time location status and progress to ETA—especially for cross-border shipments. We have all the pieces, but they're in separate silos. If we could link all the data and present it in one updated dashboard—that's the holy grail for both carriers and shippers.
—Greg OrrPresident, CFI
Artificial intelligence-powered orchestration. This technology looks at a warehouse as a system, unifying humans, robots, and equipment, and reacting to fluctuating demand in real time. AI can unlock more than twice the throughput by sending the right resource to the right place at the right time.
—Daniel TheobaldFounder and CEOVecna Robotics
Real-time and predictive traffic advisories, because traffic delays create a myriad of problems in supply chains, public safety, and personal life every day.
—Danny R. SchnautzClark Freight Lines
A mobile application that eliminates paper bills of lading for transportation and proof of delivery. An electronic document and signature process similar to what is now industry standard for legal contracts would greatly improve billing efficiencies and accelerate cash flow in the supply chain.
—Eddie LeshinSenior AdvisorBlueGrace Logistics
Improving the cost and efficiency of light-duty, robotic picking applications would be a huge win. They offer the potential to enhance worker productivity and minimize COVID-19 business impacts. Since specialty picking solutions combine robotics, machine vision, and AI, success depends on the rapid growth of multiple technologies.
—Tony HollisDirector of Technology & InnovationSaddle Creek Logistics Services
5G will change everything in the shipping world, making it so that data created and captured in edge-computing settings can seamlessly generate more real-time, actionable insights. We're just beginning to scratch the surface of what improved connectivity can offer supply chain professionals.
—Chris LankfordVP of EngineeringNEXT Trucking
Integrating automation and technologies into a digital ecosystem has the greatest growth potential. Seamlessly combining hardware and software enables operators to optimize their associates' activities streamlining all operations within a warehouse. Data from well-integrated systems provide real-time visibility into key business indicators that lead to increased reliability and efficiency.
—Fergal GlynnVP Marketing6 River Systems
Delivery orchestration technology. Its adoption is critical to supply chain resiliency. It can connect with existing systems, utilize data, and apply business logic to optimize the entire delivery and fulfillment process.
—Lior SionCTO and FounderBringg
Real-time network planning connects the end-to-end supply chain, facilitating cross-functional and enterprise collaboration, to react to events with scenario planning. Ease of collaboration with suppliers and customers combined with AI for continual sensing of market data prepares the supply chain for future events or shocks.
—Antony LovellVP ApplicationsVuealta
The combination of 5G as an enabler of machine learning evolution, imaging, and streaming video along with 5G's development will be a massive inflection point in the industry for technology enablement.
—Chris WolfeCEOPowerFleet
Have a great answer to a good question?
Be sure to participate next month. We want to know:
What's the most significant way COVID-19 has changed the supply chain?
We'll publish some answers. Tell us at [email protected] or tweet us @ILMagazine #ILgoodquestion