March 18, 2020 | By Felecia Stratton
Tags: Transportation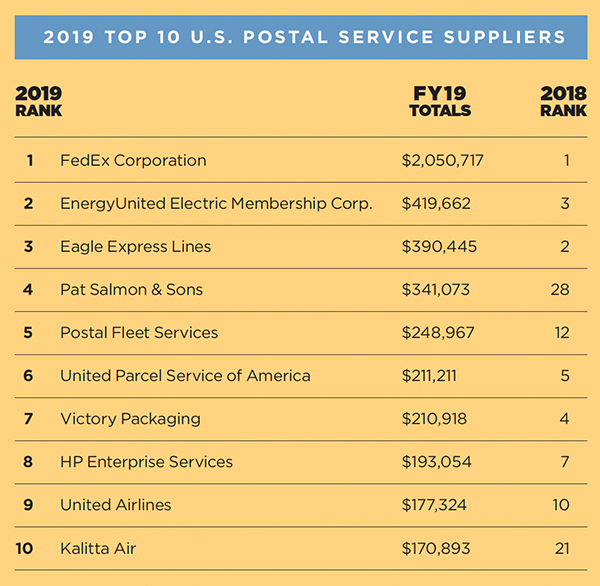 The number of transportation companies at the top of Husch Blackwell's Top 150 U.S. Postal Service Suppliers list—an annual look at the companies with the largest supplier relationships with the Postal Service—increased in 2019.
Seven of the top 10 suppliers are involved in transportation, which is one more than in fiscal year 2018.
As it has since 2002, FedEx Corporation led the top 150 list, once again surpassing the $2 billion mark it first reached in 2018. The company saw approximately 2.5% increases in its Postal Service revenues.