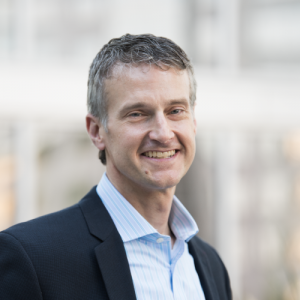 Holland, MI – June 4, 2020 – BluJay Solutions, a leading provider of global supply chain software and services, announces the hiring of Sam Addeo as Chief Technology Officer. An experienced leader, Addeo has spent the majority of his 25-year career in enterprise software development in the supply chain and retail spaces.
"We are delighted to welcome Sam to BluJay Solutions and to our leadership team in the important role of CTO. Sam brings with him the experience of leading and working with teams distributed around the globe, using the latest development techniques to effectively build complex solutions," said Andrew Kirkwood, CEO of BluJay. "His background and approach to delivering success are a great fit for BluJay and our customers."
Addeo joins BluJay with a record of building high-performing teams to deliver high-quality enterprise software. He is experienced in technology leadership with a variety of agile software development methodologies and techniques in the supply chain and ecommerce domains. Addeo has brought to market new, innovative technical solutions, as well as enhanced existing products – all with high demands for performance, scalability, reliability, and security.
"BluJay is demonstrating remarkable momentum as a business; I am really excited about the DNA strategy and doing some innovative things to further unlock the potential of the data and the network that BluJay possesses," said Addeo. "I enjoy the challenge of applying technology to solve real-world business challenges. One of the things that I like about the supply chain is the complexity of the problems, and the ability to see your solutions have an impact. I'm thrilled to join the team and work together to deliver solutions that give BluJay customers a business advantage."
Most recently, Addeo was SVP and Chief Development Officer at Aptos, where he led development resources in multiple countries and time zones to build commerce solutions for some of the world's leading retail brands. He previously held leadership positions at Intelligrated, a division of Honeywell, and spent 14 years at Manhattan Associates as part of the senior management team for R&D for multiple products and technologies. Addeo holds a Computer Science degree from Michigan State University.
About BluJay Solutions
BluJay Solutions helps companies around the world achieve excellence in logistics and trade compliance – it's in our DNA. Through a blend of Data, Networks, and Applications, delivered in the BluJay Way, our DNA platform powers the Frictionless Supply Chain for thousands of the world's leading manufacturers, retailers, distributors, freight forwarders, customs brokers, carriers, and logistics service providers. To learn more, visit: www.blujaysolutions.com, or follow us on Twitter @myblujay and LinkedIn.
###